Locomotive driver helps save an elephant herd in Rajaji Tiger Reserve
Rajaji, Uttarakhand: Working as a locomotive pilot for almost two decades, wild animals crossing through railway tracks has become a common sight for Ujjwal Kumar. On 3rd April, his alertness and prompt action helped save a herd of five elephants within the Rajaji Tiger Reserve; most vulnerable of the herd being a young calf. The incident occurred at around 1715 hours in the Kansrau Range of the Rajaji Tiger Reserve when he was driving the Dehradun - Bandra Express going towards Dehradun.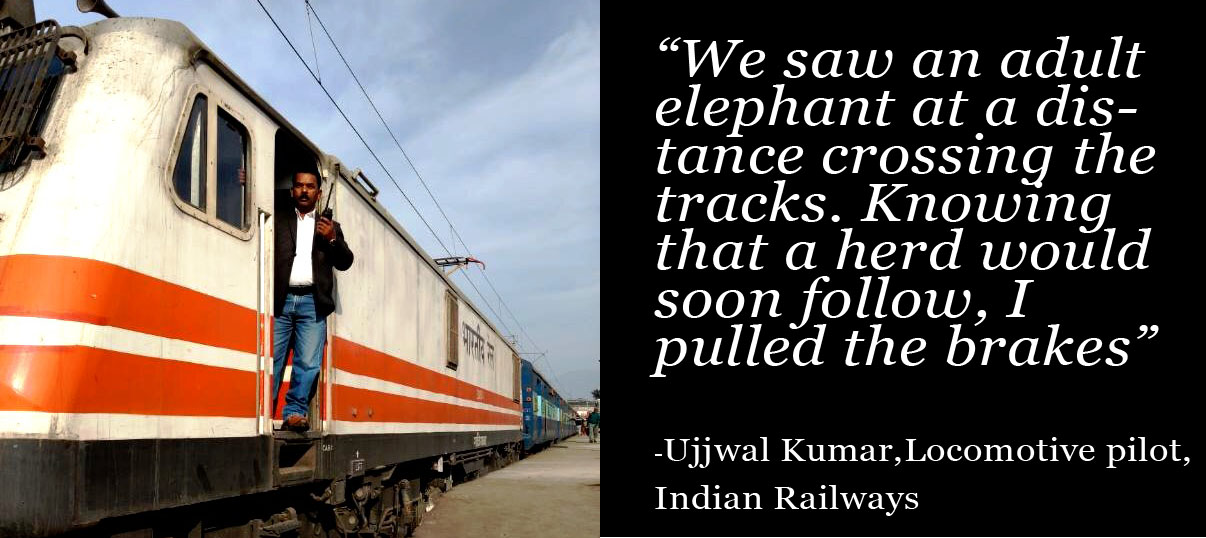 This incident comes as a welcome change to the increasing elephant deaths by train hits in India. Focussed awareness programme of railway staff, particularly locomotive drivers are hence crucial in averting many elephant deaths on railway tracks.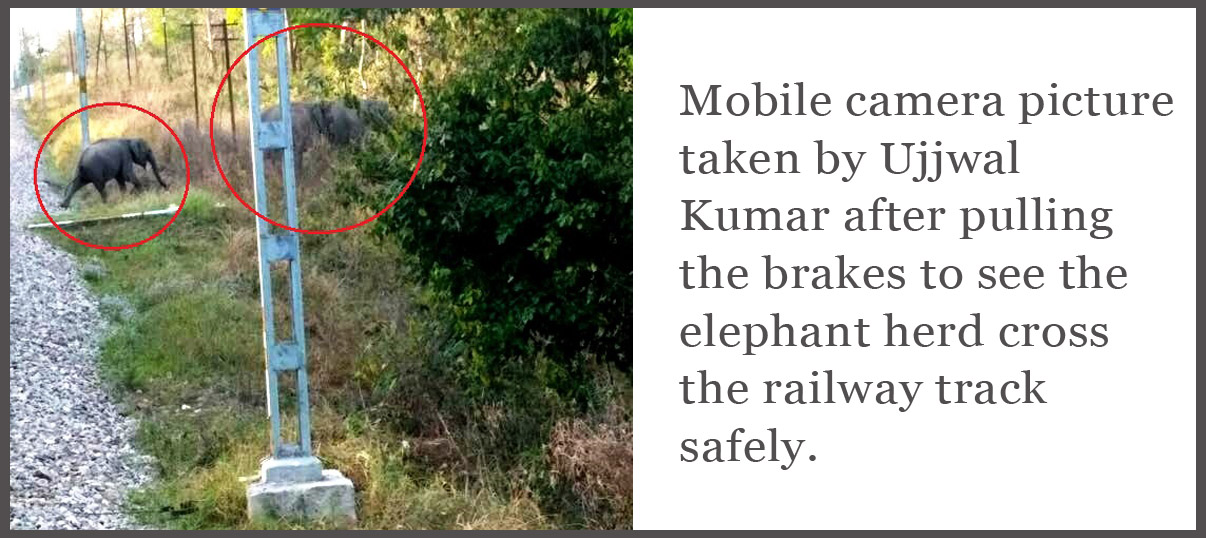 In India, a total of 183 elephants were killed due to train-hits between 1987 and 2011 (Singh et.Al.2011). In Uttarakhand, incidents of elephant kills by train hit are most common in Rajaji National Park. An 18km long railway track passes through the three ranges of the Reserve, at Haridwar, Motichur and Kansrau. About 25 trains cross this stretch everyday making the crossing of wild animals vulnerable.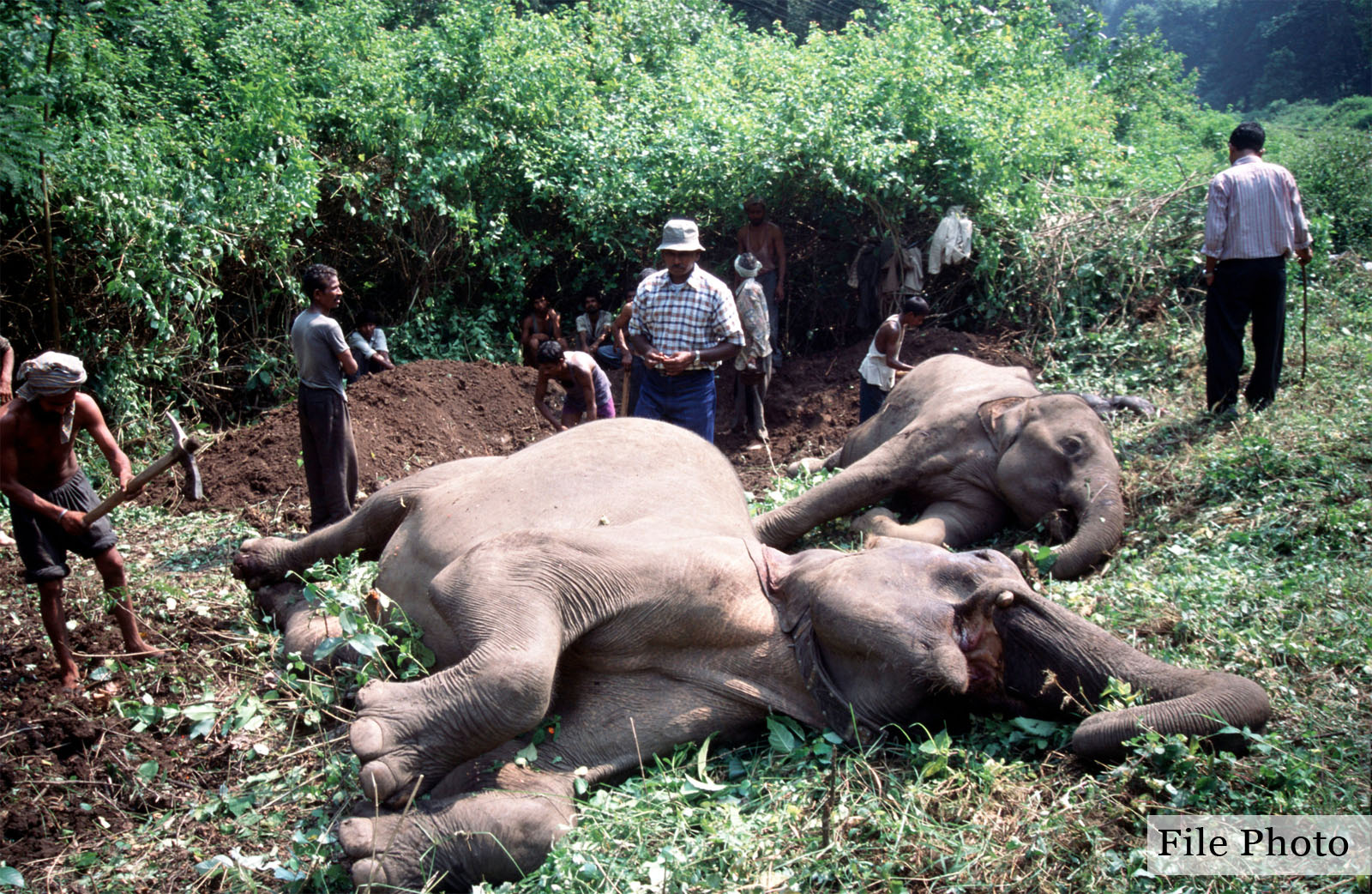 An adult female elephant with juvenile killed after being run over by a speeding train fragmenting their habitat in Rajaji National Park
In wake of the already existent threats to elephant population such as habitat degradation and fragmentation, loss of habitat quality, and human-wildlife conflict, such accidents pose an additional threat.
WWF-India has been regularly organising awareness programme for railway staff to sensitise them on animal movement and to take up necessary steps to avert wildlife mortality on railway tracks. These programmes are conducted to generate awareness among key railway staff and to maintain, and improve coordination and strengthen joint patrolling between the Railways and Forest Department.
"We have to be prompt and alert on tracks since we are the ones who are steering the train. Such awareness programmes helps us in understanding the wildlife movement inside the reserves', explains Ujjwal Kumar.

Thank you Ujjwal Kumar, you make us proud!
For more information, contact:
Dr. Anil Kumar Singh
Team Leader – Terai Arc Landscape
Email: aksingh@wwfindia.net

Pooja Chowdhary
Sr. Communication Officer
Species & Landscape Programme | WWF India
Email: pchowdhary@wwfindia.net